Choose From the
Best Selection

of Wheel Brands
NYC Wheel Professional is an established tire business where we specialize in sales & purchase of different wheels at retail & wholesale rates. We deal in some of the top wheel brands including names like Vossen, TSW, Aodhan Wheel, Rohana Wheel, Stance Wheel, STR Racing, Niche and many similar brands. Now get your complete wheel package at the best rates from the retail market. Our seasoned staff is always willing to provide you a wheel with the exact specification you want for your vehicle. We also provide complete refinishing & custom color wraps for your wheels as per choice so you can have the best car aesthetics.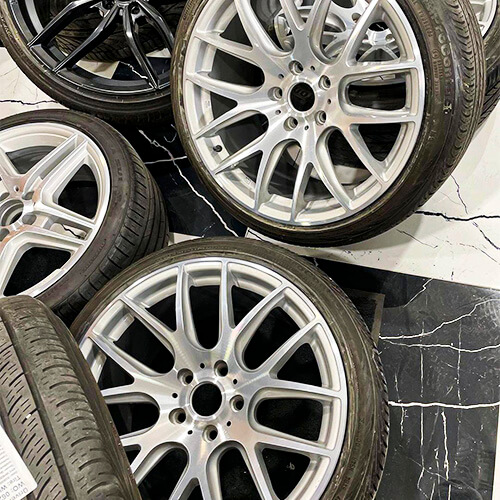 Looking for the latest and upgraded tire and wheel that takes your ride to the next level? 
NYC Wheel Professionals can make your dream a reality. We provide a variety of tires and wheels of all brands to ensure your vehicle runs smoothly and safely. Whether you need a simple tire or a custom wheel upgrade, NYC Wheel Professionals has got you covered.
It's time to experience the difference with our complete tire and wheel package!
Are you tired of dealing with a bumpy ride? Let us help! 
We offer comprehensive services, from basic maintenance to custom upgrades. We have all designs to keep your car's suspension in top shape. Whether you need repairs or upgrades, we've got you covered. May it be shock absorbers, springs, control arms, or bushings, we offer the best in all. 
Call us now for a smooth and comfortable ride.
For a Free Estimate on how we can help bring your wheels back to their original glory call or text (646) 450-7290 Check out our Facebook page NYC Wheel Pros and share your experience with friends.