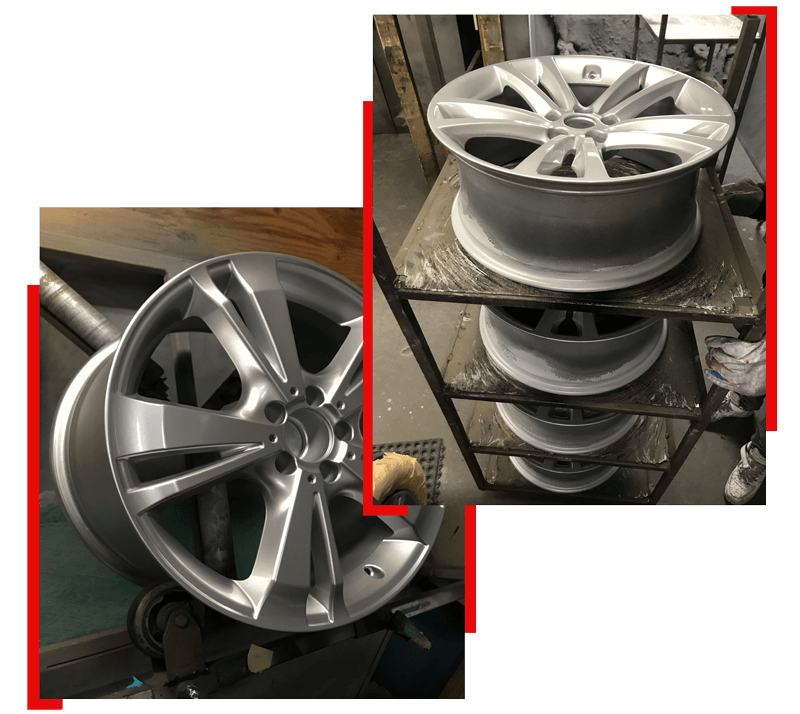 Help us beautify Brooklyn, One rim at a time.
What do your wheels currently look like? Do they have that fresh from the shop shine? They may seem in proper working order a year after repairs but even weekly cleaning can allow the buildup of grime and residue that dulls the aluminum rims. Luckily there is always a star solution with the crew at NYC Wheel Professionals in Brooklyn. We can sparkle up those oil-ridden, gunky, or just plain used rims and bring a whole new life to the way you see your vehicle. Wheels are like teeth, they chew up a bunch and people notice their condition so see a dentist and send your wheels to NYC Wheel Pros.
We have a variety of wheel cleaning methods throughout our service list. Our process includes a meticulous examination of any noticeable cracks or potential wheel damage so you get more than just a rim cleaning. Each auto wheel leaves our facility only when they have been inspected by our thorough service crew who pride themselves on flawless work. No smears, no wire brush scuffs, no streaks. Just the clear shine of perfection. We offer environmentally-friendly, waterless polishing solutions to do our part for the Earth. Your rims and the air quality in New York City are things we want clean.
Quick
Rim Polishing

Service
We know time is also crucial in many automobile-related matters. We offer speedy service to keep you moving. Come on in and have them polished while you wait. However, it won't be much of a wait. You'll appreciate our signature creative works in-house or check them out on your phone at instagram.com/nycwheelprofessionals and yes, we respond to DM's. Also, end your wheels in for any repairs or modifications or a grand polish from the best in town and we'll pick up and drop off your sparkling restored rims for only $50! Just ask for the door-to-door special. We welcome walk-ins or call (646) 450-7290 and our online booking system works like a charm.
NYC Wheel Professionals is a full-service wheel repair, cleaning, and modification shop in Brooklyn. We work with OEM and custom parts and treat your baby with care and precision. View our custom work online and if you're stopping by Brooklyn or from the neighbor then make a friend online with