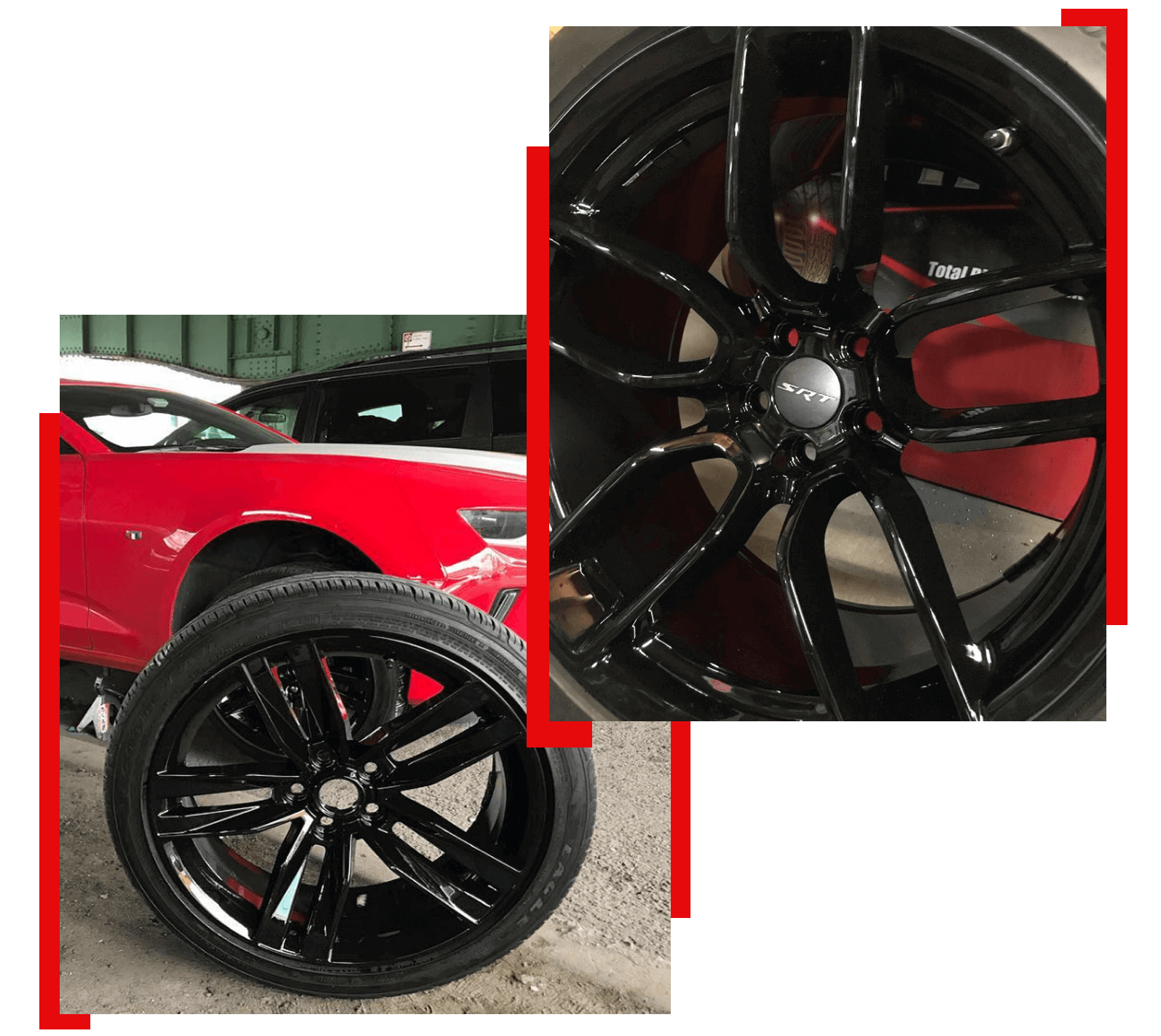 Don't have time or an extra vehicle to bring your rims to Brooklyn for repairs? We got you covered with Door-to-door servicing. NYC Wheel Professionals will pick your rims up from your address in New York City and have them returned to the highest quality and returned to you pronto. For only $50!
Fix up those rims with a complete repair service shop. Bent rims, cracked, rims, curb damage repair, we fix all these routinely for our customers. Our experienced welders signature is leaving no weld marks. If your vehicle is undergoing repairs at another shop then send your rims to the best in town. Our door to door service includes pickup from local repair shops so you get your vehicle out and running from one place with the satisfaction of no compromises in quality repairs and maintenance. You can even take us up on this offer for our fabulous wheel polishing service. Because you need a detailed ride and your too busy to nickel and dime with your time. From little nicks and scuffs removed in an instant to full bent repairs and refurbishments, we handle rims with the utmost care and attention to detail.
Is it time for a custom change to your rims? Try Powder Coating and get the full color coverage and resilience that only electrically charged dry paint particles can offer. If your ready to make your spokes pop then powder coating is what you need. This durable application results in a chip resistant layer of protection for your rims against the daily grime of gravel and debris that the road flings upon it. The gleam of the color is ripe for custom selection. Our colorists can match thousands of colors so just send us a sample of what you want us to match. We ensure all our work is detail-oriented and balanced using state-of-the-art equipment.
Apply this to any of our automobile rims services and it's $50 for door-to-door. If your vehicle is undergoing other repairs then let us know and we will have it arranged to supply you with the highest quality wheel repair in New York City. Our $50 delivery fee includes pickup and drop-off. We package them up with care to avoid any subsequent damage on both routes. You get rims back in perfect condition when you need them. Our drivers are experienced and mechanically inclined to deal with transporting your rims. Don't try this with Postmates. Call (646) 450-7290 today!
Just mention the Door-to-door service for any of your rim repairs. We'll schedule delivery that conveniently works for you saving you precious time and money. Hey, we even respond via social media just send us a DM via